Understanding the Internet of Things
May 3, 2019


Business Compliance with RTD Sensors
July 5, 2019
Temperature monitoring is a federal requirement that hospitals, labs, and kitchens should have temperature monitoring equipment and be compliant with the regulations on temperature monitoring for them to operate legally. Federal entities like the FDA and The Joint Commission have been given the mandate to make sure that businesses adhere to these regulations.
Traditional temperature monitoring was quite a tedious and costly undertaking, but now, thanks to the advancement of technology, things are much different. TempGenius offers a wireless temperature monitoring platform, which is bound to change the way your business complies with temperature regulations. This platform provides real-time data logging for temperature, differential pressure, humidity, among others. This company prides itself in offering highly reliable industrial temperature monitoring systems that are built to the highest standards. Whether you are a hospital, kitchen, or lab, here's why you need wireless temperature monitoring with regulatory temperature compliance.  
The wireless monitoring systems introduced by TempGenius takes advantage of technological breakthrough with IoT (Internet of Things) to eliminate errors. These technological breakthroughs allow the monitoring platform to fill out temperature logs and provides an alarm when the temperature reaches critical control points (CCPs). By giving this alarm, the wireless temperature monitoring system ensures that the temperatures are in compliant with the regulations.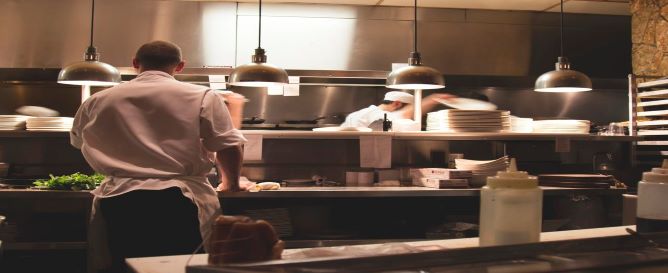 Traditionally, temperature monitoring was done by a person, and this sometimes resulted in errors that put the business at risk of violating the laid-out laws. The new system takes advantage of automated data logging, thus eliminating any chance of mistakes that can cost your business. In the past, a hotel, lab, or kitchen needed to have a dedicated employee who would take care of temperature monitoring. The wireless temperature monitoring system introduced by TempGenius is automated. This means that all the employees in an organization can be dedicated to productivity and not tasks like temperature monitoring.
In a competitive market like today, your business is likely to benefit significantly from the efficiency provided by this automated temperature monitoring system. The efficiency isn't just witnessed in productivity but other related fields like energy. The new monitoring system requires a fraction of the energy needed by the traditional systems to run. Organizations all over the world are looking for ways through which they can cut down their operational costs. If you are a business that is looking to do this too, taking advantage of wireless temperature monitoring alongside IoT will go a long way in helping you achieve this. Utilizing the TempGenius monitoring system together with its automated data logging means that as a business, you can cut down on the cost of paying a dedicated individual to do this task. IoT technologies will also help the company automate other processes that will also save costs.  
As a business, utilizing TempGenius's wireless temperature monitoring with regulatory temperature compliance is bound to have a lot of benefits. You can start enjoying the benefits soon enough if you request the monitoring system in your hospital, kitchen, or lab.